The McKelveyLab uses nanoscale electrochemical methods to study energy storage and conversion technologies (such as batteries, fuel cells, electrolysis cells, sensors). We are located in the School of Chemical and Physical Science at Victoria University of Wellington.
News
New publication: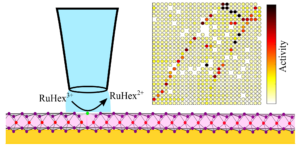 Electrochemical Detection of Isolated Nanoscale Defects in 2D Transition Metal Dichalcogenides
---
PhD Opportunities in the McKelveyLab:
Two fully funded PhD positions available. Project description. Apply now!
---
New Publication: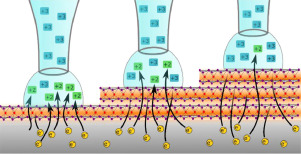 Electrochemical kinetics as a function of transition metal dichalcogenide thickness
Marc Brunet Cabré, Aislan Esmeraldo Paiva, Matěj Velický, Paula E. Colavita, and Kim McKelvey
Electrochimica Acta, 2021.
---
New Publication:
A High-Pressure System for Studying Oxygen Reduction During Pt Nanoparticle Collisions
Yulun Zhang, Donald A. Robinson, Kim McKelvey, Hang Ren, Henry S. White and Martin A. Edwards
J. Electrochem. Soc. 167 166507, 2020.
---
Feature cover:
---
New Publication: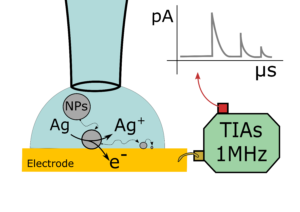 Microscale electrochemical cell on a custom CMOS transimpedance amplifier for high temporal resolution single entity electrochemistry
Marc Brunet Cabré, Denis Djekic, Timothée Romano, Nadim Hanna, Jens Anders, Kim McKelvey
ChemElectroChem, 2020.
---
Conference: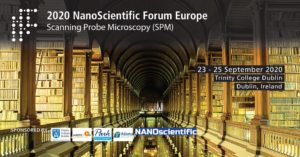 We are excited to announce that the McKelveyLab, in collaboration with parkAFM, are  hosting the NSFE 2020 conference in September 2020. This conference will be held in virtual form, and we hope to see you online for this event.
---
New Publication: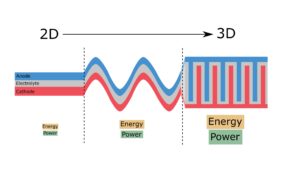 Continuum Simulations for Microscale 3D Batteries
Kim McKelvey, Marc Brunet Cabré, Aislan Esmeraldo Paiva
Current Opinion in Electrochemistry, 2020.
---
New Publication:

Enhancing Lithium Insertion with Electrostatic Nanoconfinement in a Lithography Patterned Precision Cell
Sylvia Xin Li, Nam S. Kim, Kim McKelvey, Chanyuan Liu, Henry S. White, Gary W. Rubloff, Sang Bok Lee, and Mark A. Reed
ACS Nano, 2019.